Russell built this DIY dining table out of some of our hardwood and we just love it!
It's the perfect rustic addition to the main dining area and kitchen where stone and polished concrete feature heavily. Those surfaces highlight the natural tones and variation of the piece and warm the whole room.
Russell said it was a simple job to put this one together but if you look at the other work he's done on the property (links below the picture) you'll understand he's probably approaching craftsman level.
That's not to say you can't do it yourself though. The straight lines of the table make it an easier joining job because you're using dressed timber of a fixed thickness and simple joining methods.
Tables like this retail for a good $1500 to $2000 so there's a considerable saving to be made.
There are plenty of resources showing you the process of building your own DIY dining table. If you have a go please let us know via the contact page and we will feature your work as well!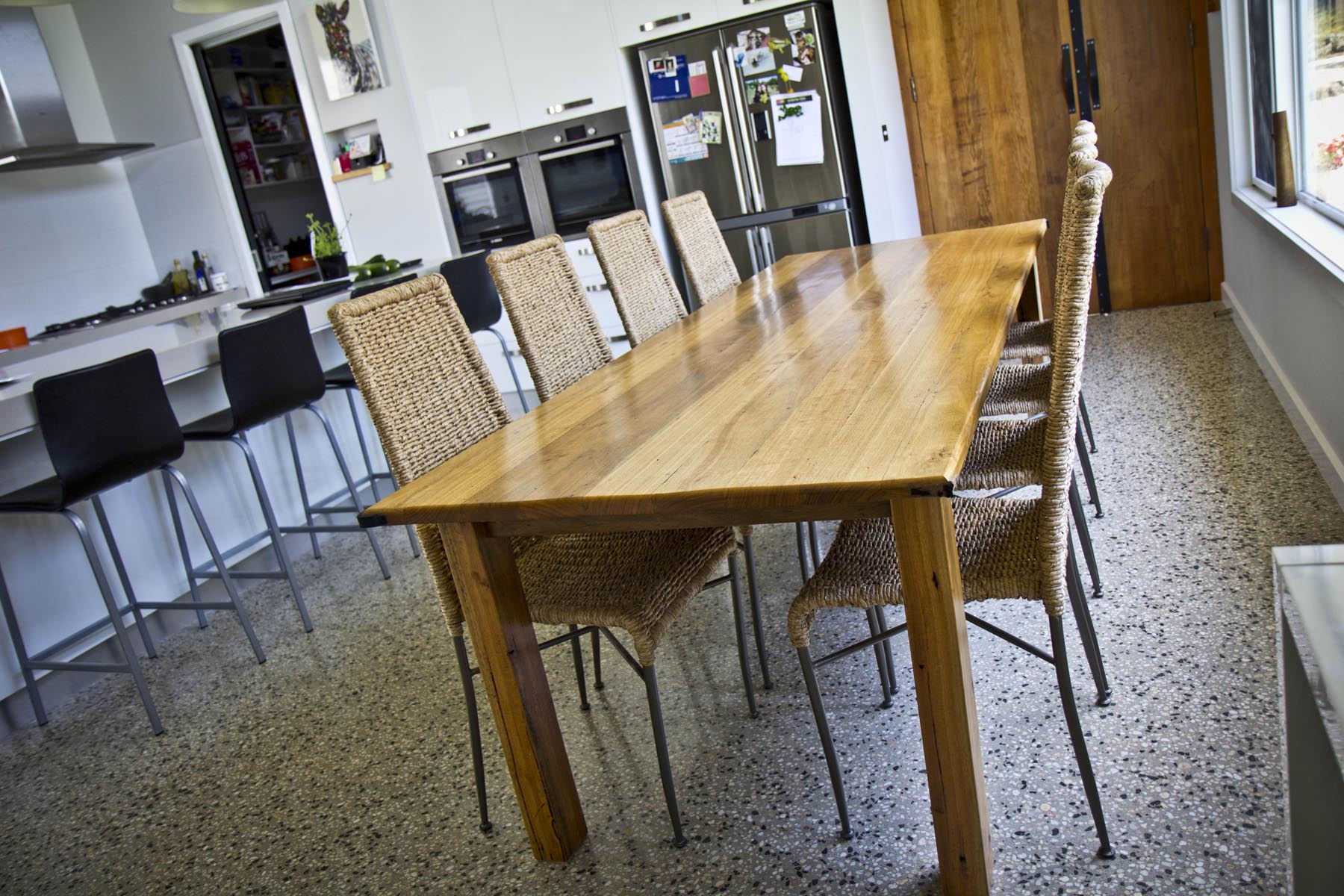 —
Russell Feldman has literally covered his Torquay property with showpieces that have been hand-made from new and secondhand materials. Many pieces have come from our yard however a lot have also been sourced from country trips and bits and pieces that were being thrown out by friends and family.
This is the seventh in a multi-part series covering perhaps the best example we've seen of DIY creativity on a single property.
Part One: Hand-made Garden Beds
Part Four: Mega fire-pit that keeps 30 people warm